2022 Drug Recognition Expert Seminar Coming to North Little Rock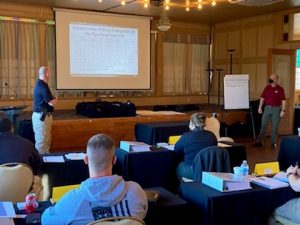 CJI is hosting a Drug Recognition Expert Seminar, September 6-7, 2022, at the Wyndham Riverfront Hotel in North Little Rock!
Seminar attendees will receive 12 CLEST hours and 12 hours of DRE recertification training for successfully attending the entire seminar. Attendees will also have the opportunity to obtain a DRE Instructor witnessed DRE evaluation by participating in a DRE instructor witnessed evaluation event the night of September 6, 2022, at 7:00 PM in the conference room of the Wyndham Riverfront Hotel.
The conference will focus on the latest research, methods, and initiatives used to detect, evaluate, and prosecute the impaired driver. Some of the topics will include the following:
– Evolving Drug Trends
– Legal Updates
– Toxicology
– DRE Standards and Recent Updates
Lunch will be provided at the seminar.
A LIMITED NUMBER OF GRANT FUNDED HOTEL ROOMS ARE AVAILABLE FOR THOSE TRAVELING MORE THAN 50 MILES. REGISTER EARLY TO GET THEM!
This seminar is for certified Drug Recognition Experts only.
For more information, contact Ken Slocum at 501-570-8033.