Advanced Overdose Investigation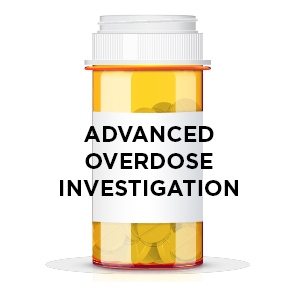 Advanced Overdose Investigation, a three-day specialized course designed for law enforcement personnel who work complex drug overdose and poisoning investigations, is coming to the Criminal Justice Institute on May 9-11.
The course combines crime scene, narcotic, and drug diversion investigation tactics, and provides federal, state, and local resources to assist in conducting effective drug overdose investigations.
This training is being provided FREE OF CHARGE to qualifying participants.

Topics covered in this course include:
– Overdose Crime Scene and Prosecution Issues
– Drug-Related Death Investigations Crypto Currency
– Transitioning from Reactive to Proactive
– Approaching Illegal Opioid Prescribing Case Studies
– Federal Conspiracy Laws
– Tactical Drug Diversion

WHO SHOULD ATTEND?
Law enforcement personnel selected to attend this course should be currently tasked by their agencies with investigative responsibilities to include crime scene and/or narcotic investigation experience.
Scholarships for travel expenses are available for students residing more than 50 miles outside of Little Rock.
QUESTIONS?
Contact Carol Waddle: cdwaddle@cji.edu or 501-570-8051.