CJI's Classroom-Based Training Suspended Temporarily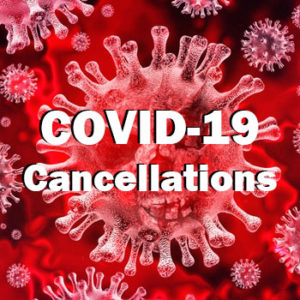 The health and safety of our employees and our students remains our first priority. Due to rising concerns over COVID-19, staff of the Criminal Justice Institute will continue to work, either onsite or remotely, if necessary. However, we will temporarily suspend classroom-based instruction for all classes scheduled to be delivered prior to March 30. A decision on classroom-based instruction scheduled for April will be made in the coming weeks. Online programs will continue to be available.
"Postponing classes was not a decision we made lightly," said Dr. Cheryl May, CJI Director. "However, with the rapid developments that have occurred this week, we feel that the most responsible thing we can do is help limit the law enforcement community's exposure to COVID-19. Our complete schedule of online programs will continue to be offered. We will continue to monitor the situation and plan to resume classroom-based instruction once it has been determined the public health risk has been minimized. We appreciate your patience and cooperation. Your health and safety is very important to us."
The following classes will be rescheduled:
The Bully, the Bullied and the Not-So-Innocent Bystander
March 17 / Northwest Arkansas Education Service Cooperative (Farmington)
Managing Gangs in Schools
March 18 / Criminal Justice Institute
Victimization of Youth
March 18 / Criminal Justice Institute
Community, Culture, and Common Spanish
March 19/ Marion Police Department
High Expectations: Youth & Addiction
March 20 / Arkansas State University @ Mountain Home
Solo Engagement Response to an Active Killer
March 24-26 / Paragould School District
K-9, Case Law, and Commercial Motor Vehicle Interdiction
March 25 / Russellville Police Department
PTSD: An Officer's Survival Guide
March 25 / Russellville Police Department
CJI will be continuously monitoring communications with local, State, and Federal authorities to stay current on the latest information. For additional recommendations, the CDC has an easy reference link that can assist: https://www.cdc.gov/coronavirus/2019-ncov/community/index.html.