CJI's Latest Course Schedule Features 9 NEW Classes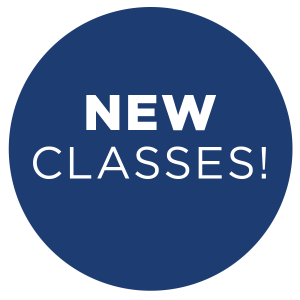 The Criminal Justice Institute is pleased to announce our new course schedule for Winter/Spring 2023.
In addition to our online classes, we're offering more than 90 classroom-based trainings in locations across the State. Utilizing practical, hands-on application, CJI provides an educational experience designed to enhance the performance and professionalism of law enforcement.
Along with many of the traditional programs we offer each year, we will be offering the following NEW classes:
---
Advanced Digital Photography
March 20-22 • Criminal Justice Institute
The Advanced Crime Scene Photography class is a 21-hour course with emphasis on the realm of digital photography uses in crime scene investigations. This class is a hands-on, intensive class covering forensic digital photography and is designed to provide the student with an advanced working knowledge of digital photography. The class is broken into lecture, field exercises, and critiques.
Body Language for Law Enforcement Officers
June 1 • Criminal Justice Institute
This course focuses on body language movements that law enforcement officers may be missing when interacting with people. The course dispels body language myths and provides an in-depth analysis of non-verbal behavior. The course will cover 4 regions of the body, non-verbal vocal changes, foreshadowing and many other important elements of body language. Attendees will be provided with the knowledge to use body language to assist in detecting deception and detecting aggression. Upon completion of this course, attendees will understand the importance of recognizing a baseline and what messages may be conveyed by different body movements.
Cell Phone Data Investigations for Detectives II
April 20-21 • Searcy Police Department
This course will take an in-depth look at the vast amounts of data held by cellular providers in and beyond the Call Detail Records. Students will be instructed on the types of data and benefits of each data set for investigative needs. Students will walk through sample case studies based on real investigations and shown demonstrations of real-world applications of the knowledge learned. Students will get hands on experience with practical exercises working through cellular data provider documents from actual cellular records.  
Emotional Survival: Law Enforcement Growing Pains
May 23 • Washington County Sheriff's Office
Incorporating important information presented in "Emotional Survival for Law Enforcement: A guide for Officers and Their Families" by Kevin M. Gilmartin, Ph.D., this informal open-forum class explores the emotional and psychological changes experienced by all police officers as they progress through their careers. By better understanding hypervigilance and its effects and offering training to both officers and their families, it is our hope that we can prepare and insulate our officers and their families from this caustic environment, allowing them to not only survive but to also thrive in the world in which they live.
Fatal Fire Investigations
June 1 • Criminal Justice Institute
The Fatal Fire Investigation Training Course provides a scientific approach for Law Enforcement and Fire Investigators to understand how the human body burns in different types of fire scenes (structures, vehicles, confined space, and outdoors). Training is derived from over a decade of experimental burn research with human cadavers in a variety of fire environments that are routinely encountered in forensic casework. The heat-related changes of the human body (burn damage and pugilistic positioning) are presented along with the types of physical evidence that survives for investigators at the fatal fire scene.
High in Plain Sight: Current Alcohol, Drug & Concealment Trends
January 19 • Criminal Justice Institute
This unique course will provide attendees with over 70 visual aids and cover topics such as alcohol and drug clothing, alcoholic energy drinks, alcopops, and drug paraphernalia. The course will also examine various alcohol and drug concealment methods and containers. Other topics will include drug-related music and groups, logos, stickers, new technology, youth party tendencies, party games, non-traditional alcoholic beverages, social networking sites, synthetic drugs, OTC drugs, inhalants, marijuana concentrates, E-cigarettes, and popular party drugs, including opioids, Adderall, and ecstasy.
Juvenile Gang Awareness for Schools
April 20 • Criminal Justice Institute
This course provides a basis of knowledge and understanding of the psychology of juvenile gang members, the effects of trauma on the adolescent mind, as well as the need for outreach and services for gang involved youth. Attendees will learn the motivation for individuals joining a gang and current trends used in the recruitment and furtherance of juvenile gang criminal activities by means of social media platforms.
Real-Time Crime Center: From Implementation to Operation
June 6 • Conway Police Department
A growing national trend is the uptick in the creation of Real-Time Crime Centers at law enforcement agencies, both big and small. While the prospect of a Real-Time Crime Center might be daunting, the benefits of a standalone Real-Time Crime Center have proven the allocated resources are worth the expense. This course will provide a demonstration of a beginning-to-end implementation of a Real-Time Crime Center and methods for molding a Real-Time Crime Center to fit the needs of their agency.  
Street Cop Tactics: Crime Fighting Strategies for Patrol and Plainclothes Officers
June 7-8 • Saline County Sheriff's Office
This course illustrates and exposes, through classroom lessons, mind-challenging exercises, and practical scenarios, a pragmatic methodology for proactively and effectively seeking out crime and criminals in the streets of any jurisdiction. Officers are empowered and challenged to open their minds, develop a proper mindset, and seek knowledge every day from the streets, criminals, informants and other sources. Officer safety is highly emphasized.