Law Enforcement Wellness: Suicide Prevention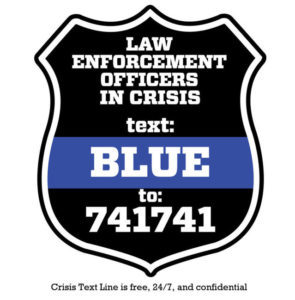 Each year, many law enforcement officers die by suicide. Factors that contribute to this are exposure to violence, job-related stressors, depression, and anxiety. However, there is a positive side to this narrative: suicide is preventable.
The Criminal Justice Institute is presenting Law Enforcement Wellness: Suicide Prevention on December 5 at our Little Rock campus.
This eight-hour program provides a comprehensive look at stress management and suicide prevention for law enforcement and corrections professionals. This class will focus on learning the warning signs of depression, post-traumatic stress disorder (PTSD), and suicide.
Participants will learn how to overcome the stigma associated with seeking help, and how to develop department policies, protocols, and procedures to help officers at risk.
---
The National Suicide Prevention Lifeline is 
1-800-273-TALK (8255)
Arkansas now has a dedicated call center that is staffed 24-hours-a-day, 7-days-a-week. If a call is placed from Arkansas to the National Suicide Prevention Lifeline, the call will be answered by someone in the Arkansas call center who has knowledge about available local resources.
For those who don't want to talk, there is Crisis Text Line. By texting BLUE to 741741, you can connect with a trained crisis counselor who is willing to listen, all through text messaging. By using that keyword it simply lets them know you are in law enforcement somewhere in the country and need to chat. Crisis Text Line is free, 24/7, and confidential.