Lt. Col. Dave Grossman's Bulletproof Mind is Coming to Little Rock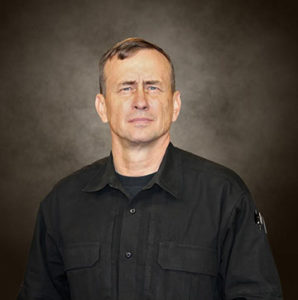 The frequency of violence confronting the modern law enforcement officer in Arkansas and across the nation is alarming. Seemingly friendly confrontations can turn violent at a moment's notice. It naturally follows that law enforcement professionals must develop certain mindsets to ensure their survival.
Lt. Col. Dave Grossman explores these mindsets and much more in The Bulletproof Mind, a six-hour course that examines the psychological processes, as well as physical processes, that are engaged during officer involvement in confrontational situations. This dynamic presentation will be delivered October 18th at the Criminal Justice Institute.
Lt. Col. Dave Grossman is an internationally recognized scholar, author, soldier, and speaker who is one of the world's foremost experts in the field of human aggression and the roots of violence and violent crime. He is a former West Point psychology professor, Professor of Military Science, and an Army Ranger who has combined his experiences to become the founder of a new field of scientific endeavor, which has been termed "killology." In this new field Col. Grossman has made revolutionary new contributions to our understanding of killing in war, the psychological costs of war, the root causes of the current "virus" of violent crime that is raging around the world, and the process of healing the victims of violence, in war and peace.
He has presented to over 100 different colleges and universities worldwide, and has trained educators and law enforcement professionals, in the field of school safety, at the state and regional level, in all 50 states and over a dozen foreign nations. He helped train mental health professionals after the Jonesboro school shootings, and he was also involved in counseling or court cases in the aftermath of the Paducah, Springfield, Littleton, Virginia Tech, and Nickel Mines Amish school shootings.
Col. Grossman is an Airborne Ranger infantry officer, and a prior-service sergeant and paratrooper, with a total of over 23 years of experience in leading U.S. soldiers worldwide. He retired from the Army in February 1998 and has devoted himself to teaching, writing, speaking, and research. Today he is the director of the Killology Research Group, and in the wake of the 9/11 terrorist attacks he is on the road almost 300 days a year, training elite military and law enforcement organizations worldwide about the reality of combat.
Come meet Lt. Col. Grossman on October 18. Register today!
For more information, contact Kim Hendricks at kdhendricks@cji.edu or 501.570.8041.