Shelf life of NARCAN® extended from 24 to 36 months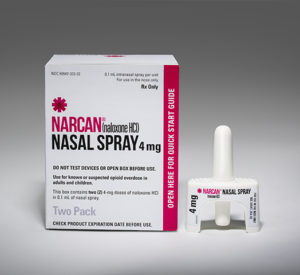 The U.S. Food and Drug Administration (FDA) has approved the extension of the shelf life of NARCAN® (naloxone HCl) Nasal Spray from 24 months to 36 months.
The FDA has approved the 36-month shelf-life after completing a comprehensive review of data which included all versions of NARCAN®. Since this study was conducted using all versions of NARCAN®, any product previously released with a 24-month shelf life can now be extended for an additional 12 months.
NARCAN®, known as an opioid antagonist, it a form of naloxone that is used for complete or partial reversal of the effects of opioid overdose.
For more information about NARCAN®, visit us online at www.narcansas.com.