Sheriff's Administration and Management Course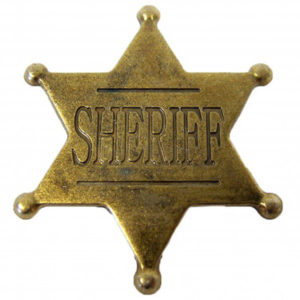 The Sheriff's Administration and Management Course is coming back to CJI! This program, developed by Arkansas Sheriffs, focuses on office operations. This program will take an in-depth look at the day-to day departmental functions such as budgeting, jail standards, legal matters, and legislative audits. Critical information about the value of risk management and building relationships with other elected officials will be discussed.
2020 DATES:
February 25th – 26th
April 21st – 22nd
June 16th
This 32-hour course will meet for two days every other month over the span of six months. The last week will host a four-hour round table talk where participants can network and discuss job related experiences, course material, current trends and best practices.
TOPICS INCLUDE:
Constitutional Standards Regarding the Appropriate Use of Force • Media Relations
Relationship Building • Fair Labor Standards Act and How It Applies to Jail Functions
Proactive Strategies for Managing Jails • Civil Process Procedures • Hiring and Retention Strategies
Booking and Jail Fees • Best Practices for Working with Elected Officials and County Personnel
Budgeting • Legislative Audits Quorum Courts • Special State Asset Forfeitures
THE CLASS IS LIMITED TO PERSONNEL WHO WORK FOR AN ARKANSAS
SHERIFF'S OFFICE AND RANKED AS SERGEANTS AND ABOVE.
Each class session will be held at the Criminal Justice Institute. REGISTER ONLINE.
For more information, contact Kim Hendricks Jones: kdhendricks@cji.edu or 501-570-8041.