New PAY Check Program Allows Educators and First Responders to Work Together to Identify and Support Students Impacted by Trauma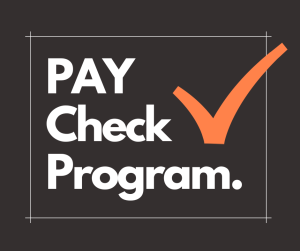 For more information, contact:
Dr. Cheryl May, Director
(501) 570-8052 • cpmay@cji.edu
October 25, 2023, Little Rock, AR—The PAY (Protecting Arkansas's Youth) Check Program is a component of the Criminal Justice Institute's (University of Arkansas System) Maltreatment and Drug Endangered Children (DEC) Initiative that is now available to participating school districts statewide.
This collaborative effort between Arkansas law enforcement agencies and Arkansas schools is designed to protect children who have been impacted by a traumatic event away from school and could exhibit academic, emotional and/or behavioral problems at school because of this exposure.
When students are exposed to violence and other trauma at home, either as a victim or a witness, school personnel and educators are often unaware of these incidents. Through the PAY Check Program, law enforcement agencies who respond to an incident in the community or in a home where a student is negatively impacted can fill out an online form that is automatically emailed to appropriate school personnel to inform them of potential trauma that a child(ren) has experienced.
School personnel will not ask the student questions about what happened and maintain the confidentiality of the student and family. By being able to identify a child who has been traumatized at home or within the community, school personnel can ensure that if the child acts out or is experiencing difficulties completing their work, they're provided with appropriate support and mental health services rather than disciplined. PAY Check encourages educators to "PAY" special attention to the student and "CHECK" on him/her often.
Childhood exposure to violence and trauma is often associated with increased risk of poor outcomes in emotional, behavioral, and physical health over the lifespan. Children exposed to violence and trauma are also at a higher risk of poor school-related outcomes and more likely to enter the criminal justice system later in life, which can contribute to general cycles of violence and system involvement.
Frequently, children can experience traumatic events away from school that can impact the student's behavior and potentially initiate or accelerate disciplinary issues at school. Through a partnership with UAMS' Arkansas Trauma Resource Initiative for Schools (TRIS), trauma informed response training will be required for all law enforcement and school personnel participating in this program and can minimize the impact of traumatic events upon children and support a child's physical safety and well-being.
"We're very proud of the PAY Check Program and the impact we believe it will have on children throughout the State," said Dr. Cheryl May, Director of the Criminal Justice Institute and the Arkansas Center for School Safety. "This program will allow unprecedented collaboration between first responders and educators, allowing them to work together to reduce the effects of trauma experienced by our children and provide them with the opportunity to thrive in school. We are grateful for our partnership with UAMS and the support from the Department of Education, Arkansas Association of Education Administrators, Arkansas Chiefs of Police Association and the Arkansas Sheriffs' Association."
"We are pleased to join the Criminal Justice Institute and other education partners by promoting the PAY Check Program," Arkansas Department of Education Secretary Jacob Oliva said. "Nothing is more important than student safety, which is a key component of Governor Sanders' LEARNS Act. By working together with law enforcement to close the communication gap and identify students who have experienced trauma, educators can provide the necessary supports to assist students both academically and emotionally."
"We are pleased to partner with the Criminal Justice Institute to support schools in responding to the immediate and ongoing needs of children who have experienced traumatic events," said Dr. Nikki Edge, director of UAMS' Arkansas Trauma Resource Initiative for Schools. "Support from caring adults, including teachers and other school personnel, is the biggest predictor of a child's ability to bounce back and recover after a difficult experience. The PAY Check program has the potential to make a big difference for Arkansas children."
Participation in the PAY Check program is voluntary. Law enforcement agencies who wish to participate in the program must encourage local and county schools to also enroll in the program.
Before your school or law enforcement agency can be approved to participate in this program, the authorized school administrator or law enforcement agency leadership must watch a 10-minute video and agree to all program requirements. The required staff training and policy adoption will help identify more children impacted by trauma and provide them with mental health services, if needed. To learn more about program requirements, contact Brenda Howard @ 501-570-8076.
###
 Maltreatment and Drug Endangered Children (DEC) Program
The PAY Check program is an initiative of the Maltreatment and Drug Endangered Children (DEC) Initiative. The Criminal Justice Institute (CJI) has been the lead organization in Arkansas for the DEC Initiative since January 2005.
Working cooperatively with organizations across the state (including local police chiefs and sheriffs throughout Arkansas, the Division of Children and Family Services (DCFS), and Community Corrections), this program seeks to integrate the tools within both the Criminal Justice System and the Human Services System for the early identification of at-risk kids and for breaking the cycles of child maltreatment, reduction in overall child trauma, and improving positive youth and family outcomes.