The Narcotics Officer Certificate Program (NOCP) is coming to Heber Springs!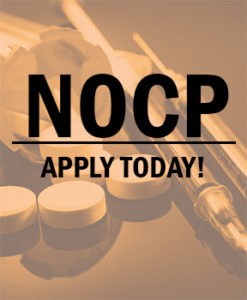 The Criminal Justice Institute is currently accepting applications for the Narcotics Officer Certificate Program (NOCP). The NOCP was created to offer Arkansas law enforcement agencies the opportunity to provide specialized training to their narcotics officers, providing participants with the fundamental knowledge and skills they need to conduct basic narcotics investigations.
NOCP consists of five, three-day courses delivered once a month. Participants are required to attend all five components and pass all examinations to successfully complete the program. To participate in the program, an application letter must be submitted to Dr. Cheryl May from the applicant's Chief of Police, Sheriff, Department Head or Director. Nomination letters for this session can be submitted through July 1, 2022.
The program will be held at the Heber Springs Community Center. 

Session XXI dates are:
Week 1 – August 9-11, 2022
Week 2 – September 13-15, 2022
Week 3 – October 11-13, 2022
Week 4 – November 8-10, 2022
Week 5 – December 13-15, 2022
Core program topics include:
– Arkansas Drug Laws
– Drug Identification and Classification
– Methamphetamine
– Managing Informants and Cooperative Witnesses
– Search and Seizure
– Investigative Techniques
– Undercover Investigations
– Pharmaceutical Diversion
– Evidence Collection
– Report Writing
– Surveillance
– Resources
– Intelligence
– Criminal Defenses
– Courtroom Testimony
Learn more about the program online! For more information, contact Matt Modrak at 501-570-8060.